Sheikh Abdullah Al Salem Cultural Centre, Kuwait
Space Museum
Ninety AV and interactive exhibits explore the universe, space travel and Arabia's significant contribution to astronomy.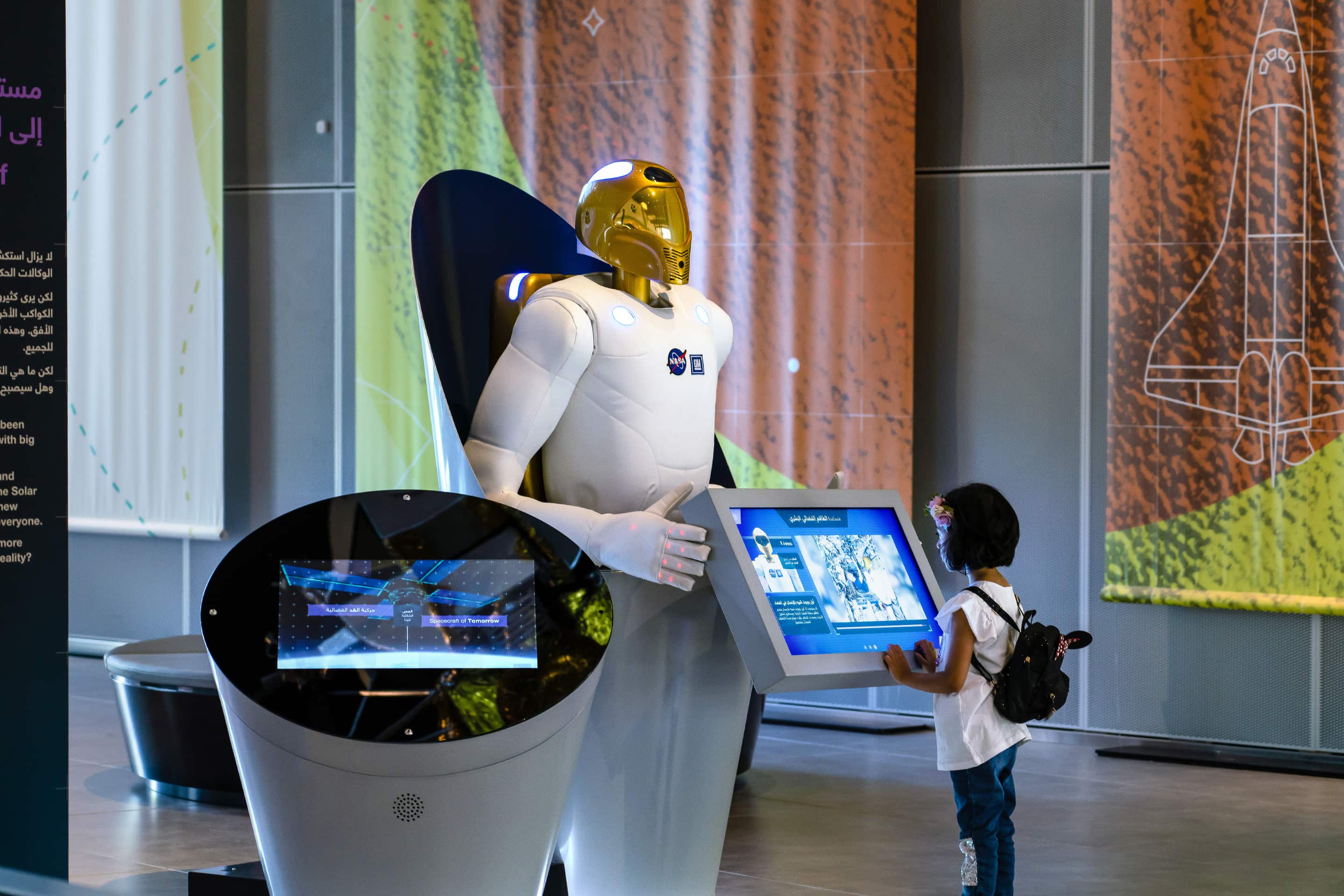 NewAngle developed all 90 dual-language exhibits (Arabic/English), from soundscapes, films, and an 18 minute planetarium show to interactives that incorporate gesture technology, physical interfaces and radio-frequency identification (RFID). Visitors to the museum can design a spacesuit, clear up space junk, build their own spacecraft and fly a spaceplane.
To convey a sense of the living conditions and challenges astronauts face while carrying out their experiments in space, a scale model of the International Space Station with films and interactives gives a hands-on experience of life on board.
During the development phase, exhibits were tested in our studio by target age groups and their feedback was used to refine gameplay.
Our planetarium film 'Arabian Nights: One Thousand and One Stars' was nominated for 4 international awards and shown at various full-dome festivals around the world.